Regular price
$138.00 USD
Regular price
Sale price
$138.00 USD
Unit price
per
Sale
Sold out
Limited Quantity for Donation to Ukraine

Estimated Shipping Time: in a month
Note: TAX/VAT may be collected depending on the number of ordered items. Customs fees may also be charged when you receive the delivery.


The invasion of Ukraine is reported daily. Witnessing the reality that peace and daily life, which everyone should hope for, can be so easily shattered, we are starting an emergency project to help Ukrainian people not just to be saddened, but to be able to help in any way we can.

The limited edition of PAMPSHADE -Paska is now on sale. 

All profits from this item will be donated to Peace Winds Japan (PWJ), Japan' first NGO working on humanitarian aid and disaster support.

The final donation amount will be reported on this page(https://yukikomorita.com/project/archives/87).
Paska is traditional bread that Christians eat during Easter in central and eastern European countries such as Ukraine, Romania and Poland. It's slightly sweet egg bread that can be decorated with religious symbols. 

Easter 2022 is April 17. We hope Ukraine people can regain peace and safety as soon as possible.

This Pampshade is baked using the leftover dough after bread baking. 

What is leftover dough? 
It is the leftovers of dough that comes out when baking a lot of bread. Since the dough continues to ferment, it should be baked in the oven and just be thrown away.  This Paska is made from those leftover dough by our partner bakery.
This Pampshade provides a gentle ambient light source and is designed to be displayed on a table or hung on a wall.
Furthermore, it's coated with an anti-bacterial and anti-fungal to protect and seal the lamp for years to come. 
The bread is carefully hollowed out during the manufacturing process, resulting in some minor cracks or small holes that further add to the lamp's rustic, artisanal character. Please note that these are not considered to be defects.
Materials:

 Bread flour, cake flour, yeast, LED lights, power cord.

Power Supply: 

AC100-240V 50/60Hz 0.3A DC 12V 1.0A

The lifetime of the LED lights is rated for up to 50,000 hours. Unfortunately, we are not able to replace the LED lights.

Size:

Approximately 18 cm (7 inches) in diameter  

Variations: Because each Pampshade is made from real bread, there will be natural variations in color, size, and shape.

Luminosity:

 This Pampshade can softly illuminate a room of approximately 13 square meters (140 square feet).

Important: 

This product is fragile and should be handled delicately with care.

Operation Instructions: 

To turn on/off, just tap the power button. To adjust the brightness to your liking, press and hold the power button.


The photo shows before preservative treatment. Please note that the actual product to be sent to you will have a slightly different surface detail.
View full details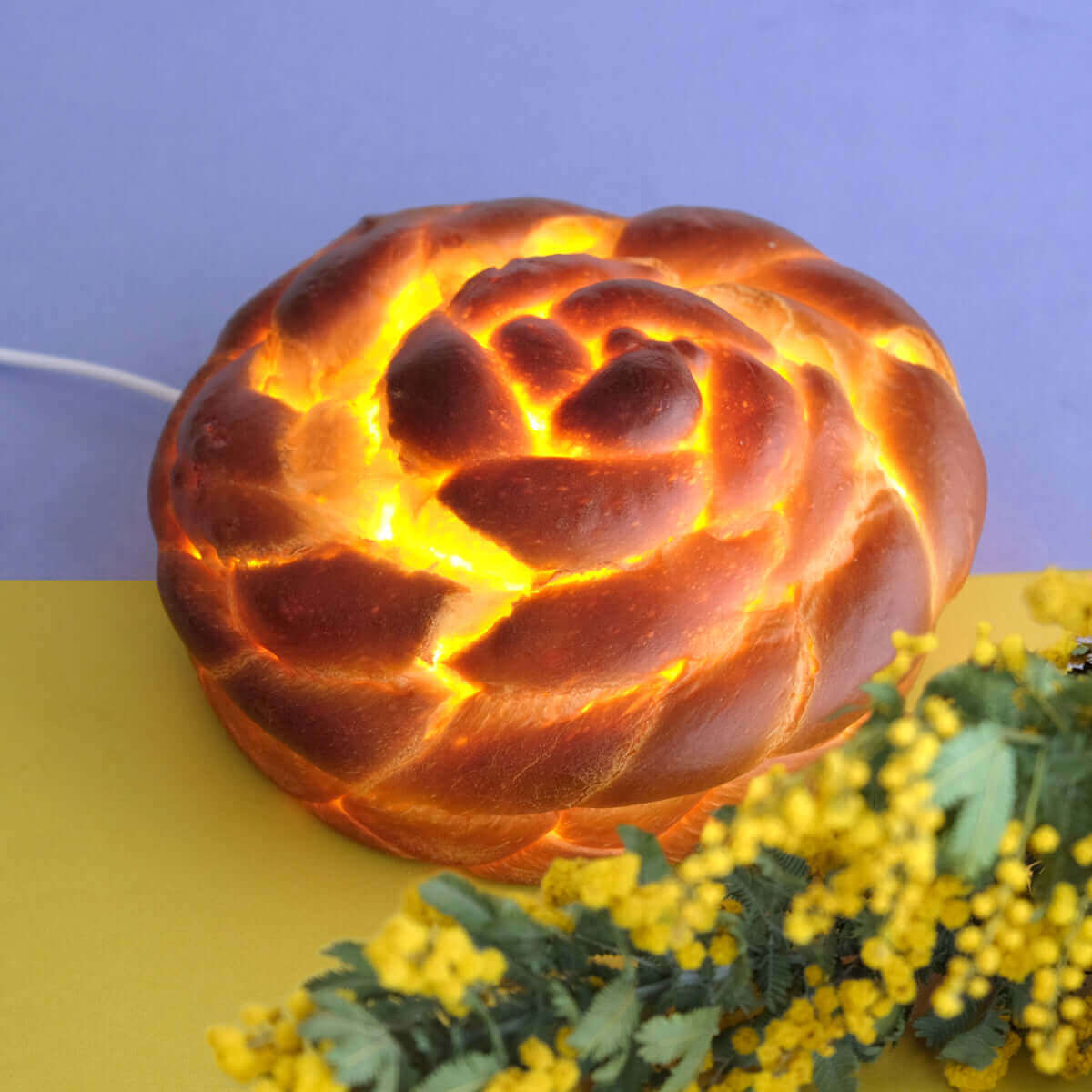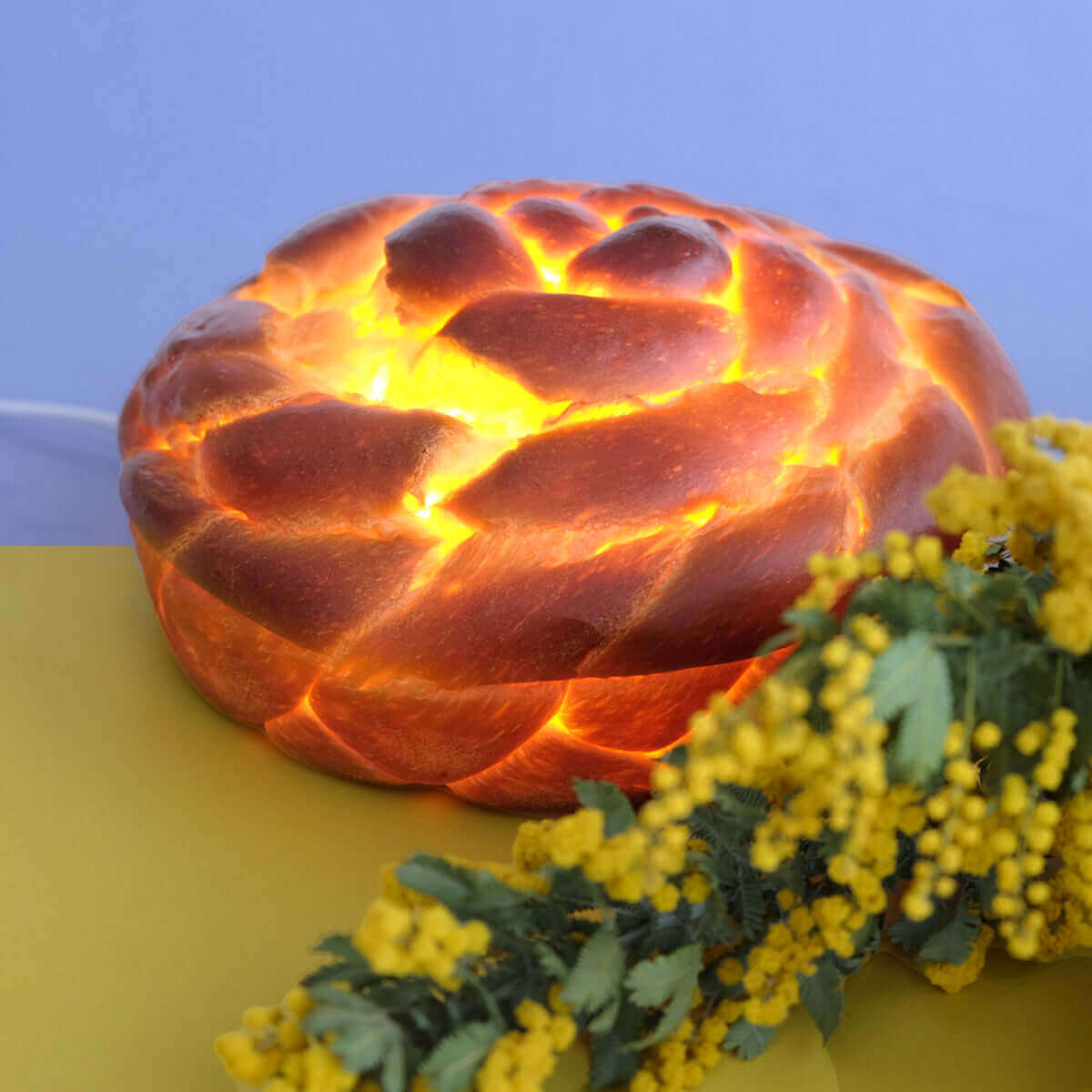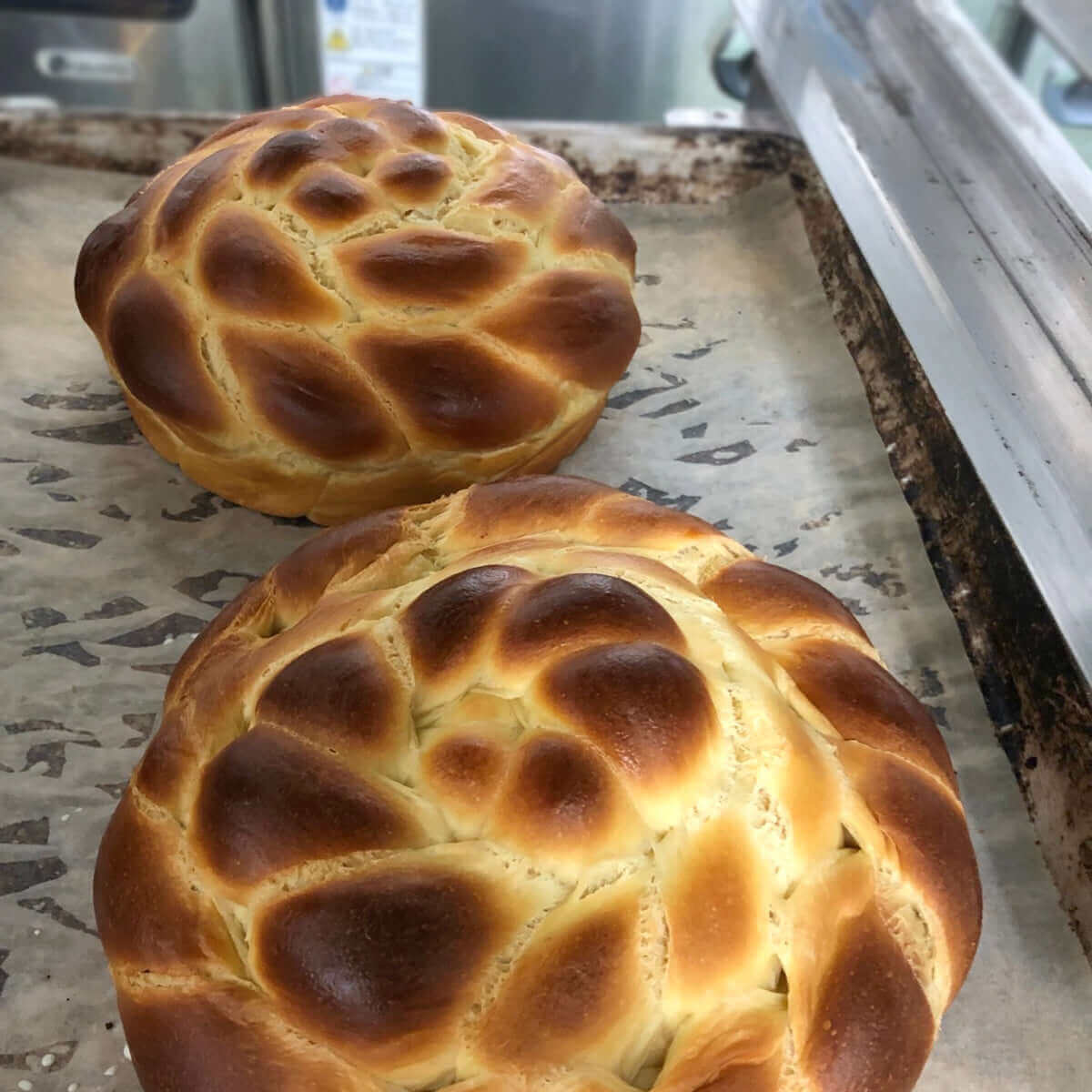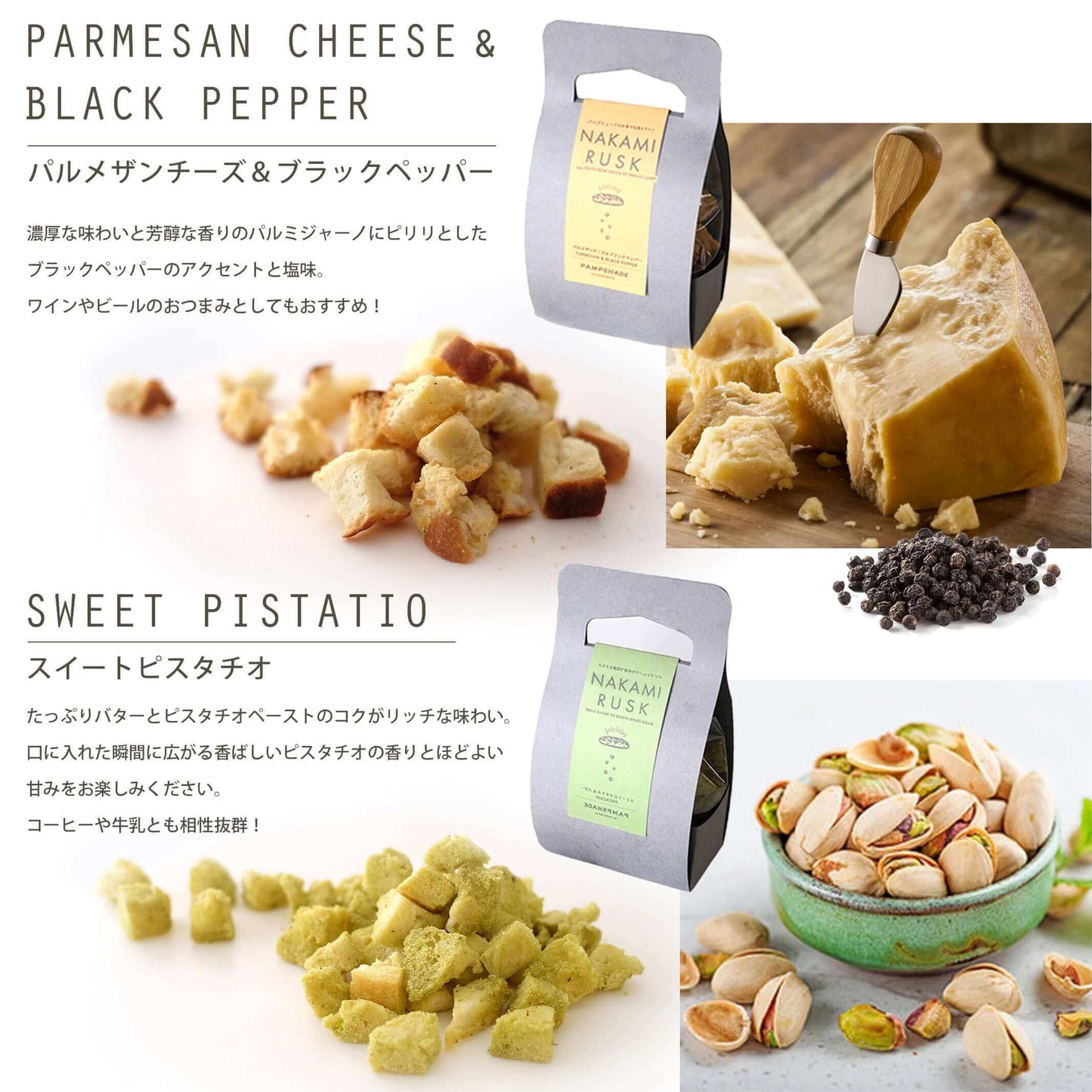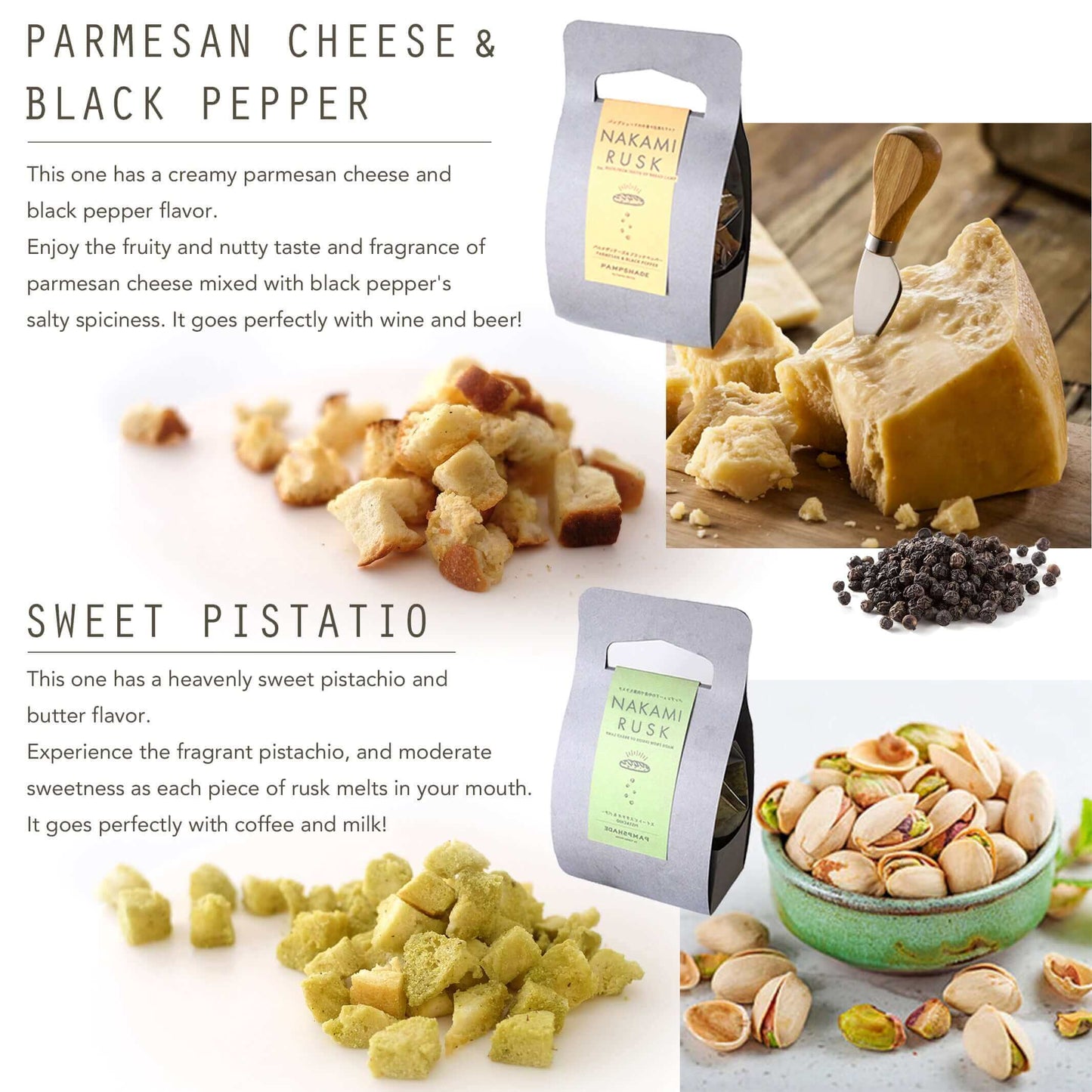 Domestic and International Shipping
About Shipping Cost

We use Sagawa Express for deliveries within Japan and either FedEx or DHL or EMS for international orders. Please refer to the tables below for shipping cost estimates for your country.


Domestic Shipping (Japan)

Region
Small (Battery/Object)
Large (Power Cord & Naan)
Honshu
¥600
¥800
Hokkaido &

Okinawa

¥1,000
¥1,600

Free shipping on orders over ¥20,000.




International Shipping

| | |
| --- | --- |
| Region | All Products(exc.Repair/Rusk) |
| Asia | ¥1,000 |
| Australia | ¥2,000 |
| North America | FREE |
| Europe | FREE |
| Others | ¥4,000 |




Considerations



The above estimates are based on shipping only one item.


International shipping cost is calculated according to the volume weight of the products you order. Actual shipping costs will be provided during the checkout process.


TAX/VAT may be collected depending on the number of ordered items.


Customs fee may also be charged when you receive the delivery.


Once you receive the shipping notice with tracking number from us, please contact the shipping company directly if you have any requests for your delivery.

Free shipping to the EU and North America. Shipping to other countries, excluding Japan, is free for purchases of 30,000 yen or more.


Foreign Taxes and Duties

As our products are shipped from Japan, they may be subject to taxes and Customs fee in the country of delivery. These costs are customer's responsibitliy. Thank you for your understanding!

For the customers in the US:

Most packages with a declared value that is under $2000 USD will be cleared without any fees.

Purchases over $800 will be taxed.

For the customers in Canada:

Orders above $20 CAN require that you pay the applicable duties and the GST. For more information please visit the Canadian customs website.

For the customers in EU

From 1 July 2021, import VAT is payable on all goods entering the EU, irrespective of their value. For goods with a value of more than €150 you will have to pay Customs Duty in addition to import VAT. The customs value on which Customs Duty is calculated is the cost of the goods plus transport, any insurance and any handling charges to deliver the goods to the EU. The rate of Customs Duty that applies depends on the goods you import.
Carrier handling fees are typically €10 to €20.



External links: Douanes Belge-Douanes Suisse-Germany, Zoll-UK customs, Revenue (Irish Tax and Customs)

For our customers in Australia:

Orders below $1000 AUD are regarded as 'low value imports' by Australian customs. As of 01 July 2018, customs duties may apply to any goods imported from overseas by consumers in Australia. For more information please visit the Australian customs website.
Customer Reviews
05/17/2022
nora r.

United Kingdom
Simply wonderful !
It is such fun to use and stunningly unique. I am an enormous fan of all Pampshade and buying any bread lamp is a must !
05/11/2022
慎一郎 臼.

Japan
やはり最高でした。
お世話になります。 何かしらの寄附を考えておりました。 その際、こちらからの方法を知り協力させて頂きました。 商品も可愛く納得でした。 ありがとうございます。